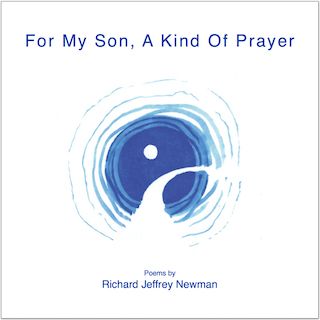 I know I am late posting this to my blog, but I just had to say how happy I am with the review of my chapbook, For My Son,  A Kind of Prayer, that Brendan Walsh posted to his blog a couple of months ago. It's not just that he said some very nice things about me as a poet and about the poems themselves. I think I appreciated most was what he said about his own experience of reading the book:  
I found that, while reading, I was lingering on the ease of language, and the lack of forcefulness in imagery, phraseology, and structure. At the time of this writing, I'm also digesting wonderful full-length collections by younger poets (Kaveh Akbar, sam sax), and this chapbook does different things in an unbothered way. Not only was I considering Newman's ease of language, but also my own relationship to the kind of poetry that I write. Reading For My Son, A Kind Of Prayer felt like an inward examination of why I spend so much time in the poetic universe.
Whatever else may be true about the poems I write, it makes me very happy to know that another poet values them in this way. All of the poems in For My Son, A Kind of Prayer are in my second, full-length collection, Words for What Those Men Have Done, and so the review is also a kind of introduction to that book, which I do hope you will check out.