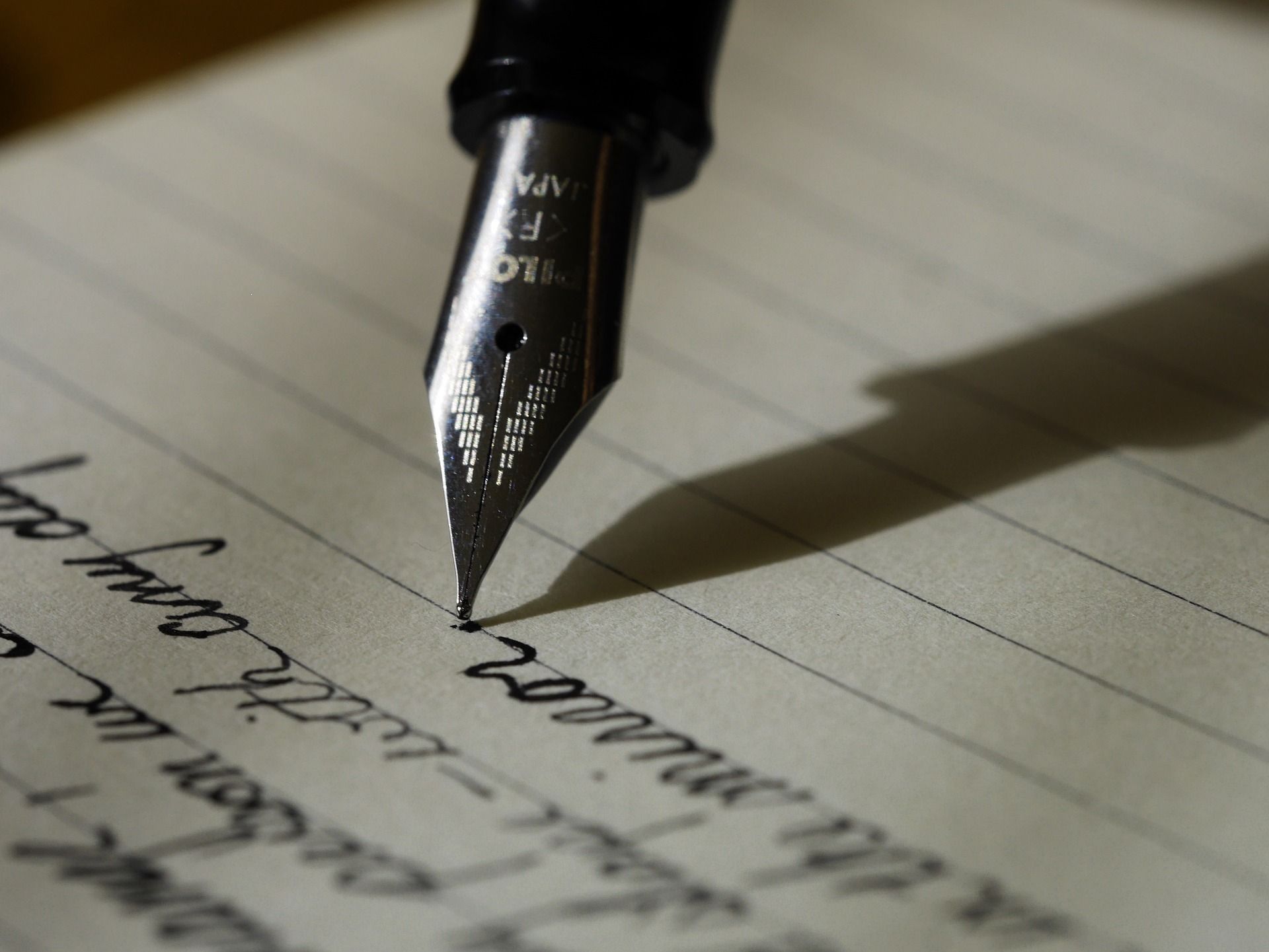 I have to confess that I'm never sure what to write on an "About Me" page. On the one hand, since this site represents me as a writer and I want people to buy my books, to book me for readings, maybe to commission work from me, I feel I should sound professional:
As a poet and essayist, Richard Jeffrey Newman's work is rooted in the impact of feminism on his life as a man. As a co-translator of classical Persian poetry, he writes about the impact of that canon on our contemporary lives. His own books of poetry are, most recently, Words for What Those Men Have Done, (Guernica Editions 2017) and For My Son, A Kind of Prayer (Ghostbird Press in 2016). CavanKerry Press published his first book, The Silence of Men, in 2006. His most recent book of translations is The Teller of Tales: Stories From Ferdowsi's Shahnameh (Junction Press 2011). Newman is on the Board of Directors of Newtown Literary and curates the First Tuesdays reading series in Jackson Heights,

NY

. He is Professor of English and Creative Writing at Nassau Community College, where he also serves as secretary of, and writes the blog for, his faculty union, The Nassau Community College Federation of Teachers (

NCCFT

). His website is www.richardjnewman.com.
**
On the other hand, precisely because my website represents who I am, I feel like I should sound more like myself, like the smart ass my mother has always, with great affection, told me I am. In fact, many years ago, she bought me a tee shirt announcing this fact to the world. I wore it proudly: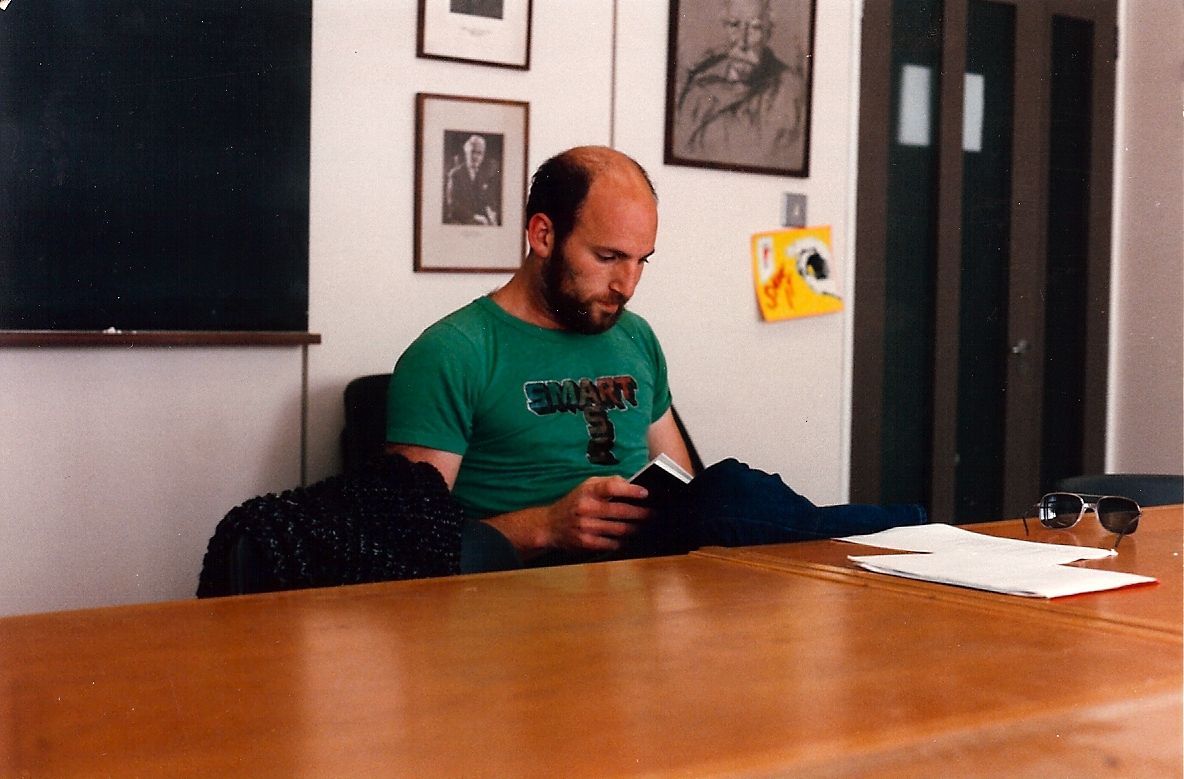 That's me, in the summer of 1985, in a classroom at Edinburgh University, reading, based on what I can see of the back cover, Liz Lochhead's True Confessions. This is the bio that guy would write:
When Richard Jeffrey Newman was three years old, his mother thought he would make a great model for the new line of Lee's jeans for kids that they were selling in the Lee's store on Northern Boulevard. So she dressed Richard in cuffed-because-they-were-much-too-big-for-him jeans, suspenders, a fancy pair of shoes, and his favorite shirt. No matter how hard she tried, though, she couldn't get him to stand still long enough for the Lee's label just above his young butt to be clearly visible. His modeling career was over before it even started.

Nonetheless, Richard is convinced that writing makes him happier than modeling would have done. He's published six books of poetry and translations; he runs a reading series, sits on the board of a literary non-profit; teaches English, creative writing, and, occasionally, Women's and Gender Studies; and serves as an officer on his union's Executive Committee—all of which you can learn more about in his official bio and/or his CV.
**
On the third hand—and since this is my site, I'm allowed to have a third hand—both those bios seem overly long to me. I'm tempted, in fact, to let the five line description I put up there on the left, under my name, speak for itself:
Poet. Literary co-translator. Essayist.
Proud community college professor.
Proud to serve as a union officer.
Survivor of childhood sexual abuse.
Curator, First Tuesdays reading series.
While this is to the point, it leaves a lot out. I have a personal life, after all. I am a father, a husband, a brother, a son, a friend. I've been a mentor to more than a few people over the course of my life; I've treated people badly, done things for which I still feel regret; and none of that makes any mention of the role music-making has played in my life, from way back in 11th grade English when Mrs. Lynch told me I had a future playing blues piano in Greenwich Village; to 1986 when my best friend Billy Kaplan and I played a two song showcase at The Bitter End on Bleecker Street; to now, when I sit at the piano mostly for my own pleasure, to keep in touch with—in contrast to the music of words—the wordlessness of music, how the three-dimensional syntax of melody, rhythm, and harmony represents the dynamic of human emotion without a single syllable being uttered.
**
The truth is that each of us could write an About Me page that is infinitely long. No single way of talking about ourselves could ever fully convey the lives we've lived or what we've given to and taken from the world. So I suppose I should be satisfied that I've captured here as much as I have in under five hundred words. If you want more, you'll have to read my work, or at least poke around a bit on my blog.