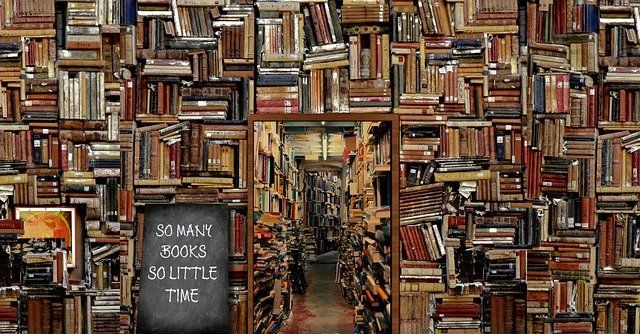 It's been nearly eighteen months since the pandemic shutdown began last March. One of the ways I've managed to stay sane, along with the nightly—or almost nightly—games of backgammon my wife and I have been playing since then (about which more another time), is by reading. Mostly, I have tried to read books that have been sitting unread on my shelves for far too long. For last year's Sealey Challenge, for example, I committed myself first to reading all the books of poetry by women in translation that I had not yet read. (This is one reason why there are so many more books of poetry on this list than any other genre.) I also committed myself to maintaining a more or less even split between fiction and non-fiction. Some random thoughts about:
Anyone interested in the current state of higher education ought to read The Gig Academy. It's a compellingly persuasive mapping and critique of neo-liberal trends in higher ed.

Three works of fiction by women that would be very interesting to read together: Her Body and Other Parties, Iphigenia Murphy, and The First Wife: A Tale of Polygamy.

Anyone interested in antisemitism should read Anti-Judaism: The Western Tradition. It does for antisemitism and the West's ideas and attitudes about Jews and Judaism what Orientalism did for our ideas and attitudes about Islam and Muslims.

Read Songs of Love and War: Afghan Women's Poetry, Songs of the Kisaeng, Spring Essence: The Poetry of Hô Xuân Huong, The Ink Dark Moon: Love Poems by Ono no Komachi and Izumi Shikibu, and the poems of Jahan Malek Khatun in Faces of Love one after the other. What do you make of the commonalities between and among what these women from very different time periods and parts of the world have to say?
That's all I'll say for now. Here's my list:
In Progress
The Collected Poems of Ai, (Norton)

The Collected Poems of Audre Lorde, (Norton)

The Complete Poems of Anna Akhmatova, translated by Judith Hemschemeyer (Zephyr Press)

The Oxford Anthology of African-American Poetry, edited by Arnold Rampersad (Oxford University Press)

The Source of Self-Regard: Selected Essays, Speeches, and Meditations, by Toni Morrison (Knopf)

Violent Manhood, by J. E. Sumerau (Rowan & Littlefield)
Voices Within The Ark: The Modern Jewish Poets, edited by Howard Schwartz and Anthony Rudolf
Fiction
A Death Of No Importance, by Mariah Fredericks (Minotaur Books)

Catch, Release: Stories, by Adrianne Harun (Johns Hopkins University Press)

Her Body and Other Parties: Stories, by Carmen Maria Machado (Graywolf Press)

Inside The Faculty Union: Labor Relations in the University Setting, by Robert Engvall (Rowan & Littlefield)

Iphigenia Murphy, by Sara Hosey (Blackstone Publishing)

Mirage, by Matt Ruff (Harper Perennial)

Murder Between The Lines, by Radha Vatsal (Sourcebooks Landmark)

Silver Sparrow, by Tayari Jones (Algonquin)

Still Life With Monkey, by Katharine Weber (Paul Dry Books)

Straight Man, by Richard Russo (Vintage)

The First Wife: A Tale Of Polygamy, by Pauline Chiziane, translated by David Brookshaw (Archipelago Books)

Though I Get Home, by

YZ

Chin (Feminist Press)
Nonfiction
Anti-Judaism: The Western Tradition, David Nirenberg (Norton)

History Of A Disappearance: The Story Of A Forgotten Polish Town, by Filip Springer, translated by Sean Gasper Bye (Restless Books)

Kayak Morning: Reflections of Love, Grief, and Small Boats, by Roger Rosenblatt (Ecco)

Man Alive: A True Story Of Violence, Forgiveness And Becoming A Man, by Thomas Page McBee

Notes From No Man's Land: American Essays, by Eula Biss (Graywolf Press)

Self-Portrait in Bloom, by Niloufar Talebi (l'Aleph)

The Gig Academy: Mapping Labor in the Neoliberal University, by Adrianna Kezar, Tom DePaoloa, and Daniel T. Scott (Johns Hopkins University Press)
Things We Didn't Talk About When I Was A Girl, by Jeannie Vanasco (Tin House)

Why Don't We Say What We Mean? Essays Mostly About Poetry, by Lawrence Raab (Tupelo Press)
Poetry
A Long Rainy Season: Contemporary Japanese Women's Poetry Volume 1, edited and translated by Leza Lowitz, Miyuki Aoyama, and Akemi Tomioka (Stone Bridge Press)

A Red Cherry On A White-Tiled Floor, by Maram Al-Massri, translated by Khaled Mattawa (Copper Canyon Press)

An Absence of Shadows, by Marjorie Agosin (White Pine Press)

Anxiety Of Words: Contemporary Poetry by Korean Women, translated by Don Mee Choi (Zephyr Press)

Beauty Beast, by Adina Dabija, translated by Claudia Serea (NorthShore Press)

Cattle of the Lord, by Rosa Alice Branco, translated by Alexis Levitin (Milkweed Editions)

Deaf Republic, by Ilya Kaminsky (Graywolf Press)

Directions For Use, by Ana Ristovič, translated by Steven Teref and Maja Teref (Zephyr Press)

Empty Chairs, by Liu Xia, translated by Ming Di and Jennifer Stern (Graywolf Press)

Faces Of Love: Hafez and the Poets of Shiraz, translated by Dick Davis

Factory of Tears, by Valzhyna Mort, translated by the author, Elizabeth Oelkhers Wright and Franz Wright (Copper Canyon Press)

Godspine, by Terri Muuss (Three: A Taos Press)

Heavy Daughter Blues, by Wanda Coleman (Black Sparrow Press)

Histories Of Bodies, by Mariko Nagai (Red Hen Press)

I Think I'm Ready To See Frank Ocean, by Shayla Lawson (Saturnalia Books)

Invitation To A Secret Feast: Selected Poems, by Joumana Haddad, edited and transalted by Khaled Mattawa, with various other translators (Tupelo Press)

Kissing God Goodbye, by June Jordan (Anchor Books)

Language Duel, by Rosario Ferré (Vintage)

Look There, by Agi Mishol, translated by Lisa Katz (Graywolf Press)

Look, by Solmaz Sharif (Graywolf Press)

On Foot I Wandered Through the Solar Systems, by Edith Södergran, translated by Malena Mörling and Jonas Ellerström
Other Side River: Contemporary Japanese Women's Poetry Volume 2, edited and translated by Leza Lowitz and Miyuki Aoyama (Stone Bridge Press)

Preparing The Body, by Norma Liliana Valdez (YesYes Books)

Rewilding, by January Gill O'Neil (CavanKerry Press)

Selected Poems, by Don Paterson (Faber and Faber)

She Says, by Vénus Khoury-Ghata, translated by Marilyn Hacker (Graywolf Press)

Sin Puertas Visibles: An Anthology of Contemporary Poetry by Mexican Women, edited and translated by Jen Hofer (University of Pittsburgh Press)

Sin: Selected Poems of Forugh Farrokhzad, translated by Sholeh Wolpé (The University of Arkansas Press)

Songs of Love and War: Afghan Women's Poetry, translated by Marjolin De Jager (Other Press)

Songs of the Kisaeng, translated by Constantine Contogenis and Wolhee Choe

Spring Essence: The Poetry of Hô Xuân Huong, translated by John Balaban (Copper Canyon Press)

The Ink Dark Moon: Love Poems by Ono no Komachi and Izumi Shikibu, translated by Jane Hirshfield with Mark Aratani

The Tradition, by Jericho Brown (Copper Canyon)

The Twenty Ninth Year, by Hala Alyan (Mariner)

Trace/Traza, by Iliana Rodríguez, translated by Arthur Gatti and Roberto Mendoza Ayala (DarkLight Publishing)

Tremulous Hinge, by Adam Giannelli (University of Iowa Press)

Turn Around Brxght Xyxs, Rosebud Ben-Oni (Get Fresh Books)

Unaccompanied, Javier Zamora (Copper Canyon Press)